My Kefir Obsession Continues…
There has not been a person who has crossed my path that doesn't know about my obsession with kefir.
Earlier I wrote about all the benefits of this yogurt drink. Kefir is a powerful probiotic with three times the healthy bacteria of yogurt.
Read: What Is The Difference Between Yogurt And Kefir?
Kefir as an Immune Booster
Kefir is an immune boosting, vitamin and protein-rich ambrosia of good health. I've sipped it every day since I discovered it and my tummy has been flat ever since.
I have researched and tested some tasty recipes that will sneak even more kefir into your diet. I suggest ordering from Amazon Fresh as it's an incredible service.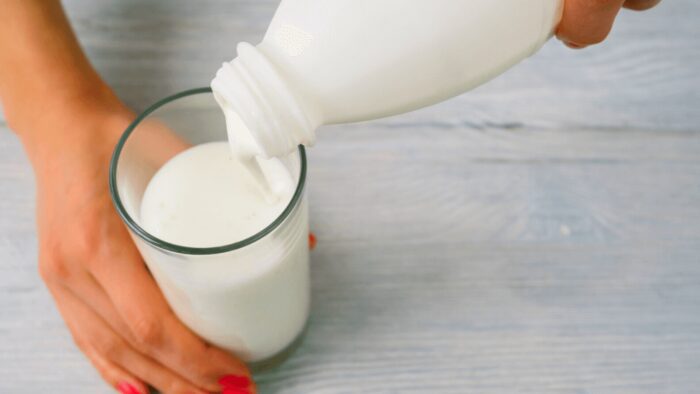 Try These Kefir Recipes and Enjoy!
KEFIR PARFAIT
Any flavor kefir- 1 1/2 cups
Berries
Fiber one cereal- 1 cup
Sprinkle of almonds or flax seeds
BASIL KEFIR DIP
1/2 lbs of fresh basil blanched
1 pint of plain kefir
2 tablespoons of fresh lemon
sea salt and pepper to taste
MASHED CAULIFLOWER
One head of cauliflower (cut and boil till soft)
1/8 cup (to thickness) of plain kefir
Sea salt and pepper to taste
Mash and blend like mashed potatoes
CREAMED KEFIR SPINACH
3 lbs of fresh spinach
2 shallots minced
2 cloves fresh garlic minced
4 tbs of extra virgin olive oil
2 cups plain kefir
Sea salt and pepper to taste
2 tbs of fresh mint leaves minced
cook over medium heat until mixed for six minutes
COLD BLUEBERRY SOUP
2 pints of blueberries (puree in blender)
1 cinnamon stick
2 cups of chicken broth or water
one pinch sea salt
2 tbs of corn starch
2 cups of kefir
cook over medium heat until slow boil, chill in fridge, serve cold