The Dieting Dilemma- How to Eat Right Despite Your Busy Schedule
One of the biggest challenges that come up when you're starting out dieting for weight loss is…
"How can I eat right with such a busy schedule?"
A "busy schedule" can be a weight loss killer, but it doesn't have to be- if you plays your cards right. If you take time out to plan your diet properly, you can reduce or eliminate the roadblocks.
The truth is everyone has a busy schedule. We all have to get up in the morning, go to work, travel, etc. The difference is in how we handle the busy schedule.
Eating Right on a Busy Schedule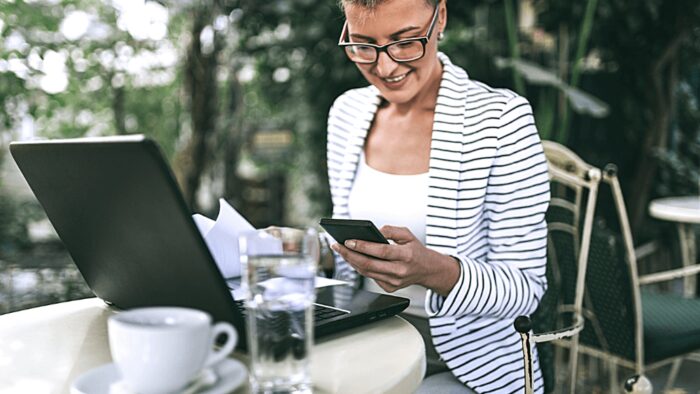 First off, you need to create a compelling goal for yourself. By compelling, I mean one that really excites you. One that when you think of it, it changes your state- you feel different. You get excited, you breath differently, you move faster.
That goal could be anything that's important to you:
Losing 10 pounds to fit into those jeans from High School?
Toning up those arms so they look good in that sleek black dress?
Whatever it is, it's the main reason why you're doing this all anyway.
What the heck does having goals have to do with eating properly?
Well, it's the driving reason behind why you want to eat right- busy schedule or not. It's your mental "ace in the hole" that you can pull out and think about when you're fighting off the craving while walking past that McDonald's in the airport.
So, write out your goals now.
Now that you have your compelling goal down, and you're committed to getting to that goal, you'll get your food journal out and schedule a week's worth of meals.
If you need some help with what you should be eating and how to schedule the meals, check out our dirty little book.
I like to break the meal schedule up into 2 categories- "on- the- go meals" and regular meals. On- the- go meals would be the one's you're eating and need to head out soon (like breakfast for most people) , or are already out the door (in the car, or at work)
Here are 3 tips to help you schedule your meals:
I. Keep it simple. Listen, if you're on the go, chances are you're not going to have time to really enjoy your meal anyway. It's just a function of getting the optimal fuel for your body.
Your "on the go" meals should consist of just a few ingredients- to keep it healthy, and to keep it clean. Chicken and Broccoli. Salmon and asparagus. Lean beef and spinach salad.
II. Keep it to minimal preparation and cooking. When you're having an "on the go meal" that needs preparation, it helps if all you have to do it pop in the microwave or mix it with a spoon
III. When eating out at a restaurant, keep it close to the portion of food you'd normally eat.
Just because there's a 48 oz. Porterhouse on the menu doesn't mean you need to order it. Also, if you are eating the on the go meal out, get the sauce on the side. They are usually high- calorie and can add up quickly.
Eat smaller meals throughout the day. This will help with controlling hunger, keeping your body in a fat burning state, and keeping your metabolism raised.
Remember, one meal does not make or break your body. It's the habitual eating patterns that make your body.
Don't be afraid to schedule in a cheat meal. If you're eating 5 small meals per day over the course of a week, that's 35 meals per week.
If you were to put in 3 cheat meals throughout the week, it shouldn't be a problem as long as you're not going overboard in those meals.
Ok, so how do I eat well on the go?
Being that you'll probably be out of the house 80% of the time, you'll be wise to pick up and make use of some Tupperware and Ziploc bags.
I prefer to cook the bulk of the "slow cooking" foods on Sunday, and keep them in the freezer until ready to eat during the week.
I'll usually bang it out on Sunday evening. It takes about 1 to 2 hours total between cooking and cleaning up afterwards.
"Slow cookers" on Sunday
1 bag of (26) boneless, skinless chicken breasts. I'll steam half of them in a pot and cook the other half in a pan with some Adobo powder.
Once they're cooked I put them in Tupperware containers – 1 container in the fridge- for the meals at the beginning of the week, and 1 container in the freezer to take out on Wednesday.
I also steam half a bag of broccoli, that I also put into Tupperware and dole out for meals during the week.
Depending on what part of the year it is, I'll also pop a piece of lean beef in the oven that can be used as 2 or 3 days of meals.
You don't have to go with chicken and broccoli, you can do this with whichever foods you choose.
After everything is cooked, you can divide the food up into appropriate portion sizes and store them in the fridge or freezer. This helps with over- eating, since you'll have just the right amount of food in the container, and no more.
Another helpful tip I've picked up over the years is to carry a small bag with calorie- free condiments– mustard, hot sauce, seasonings, whatever you enjoy.
What about when I get thirsty?
On Sunday's, I also load up at Costco- I get a box of medium sized Poland Spring water bottles to bring along for the ride. If you drive, I recommend keeping a few bottles in the trunk. Or, if you don't drive, stick a bottle in your bag to take with you.
While I'm cooking up the food on Sunday, I'll also make a tub of green tea to drink during the week.
Emergency Protein: it also helps to have some emergency protein sources for when there's just nothing else around. Turkey or beef jerky, green apples, high quality protein bars such as Coco Chia bars (chia seeds can help you lose weight).
To Wrap Up Eating Right on a Busy Schedule:
1) Set a compelling goal that will help you follow through on your commitment to eating right– even when stressed or rushed. See Jump Start Your Weight Loss By Losing 10 Pounds In 5 Weeks as well.
2) Keep it simple- preparation and ingredients wise. You'll save time and calories.
3) Make it easily portable- get yourself some Tupperware containers and Ziploc bags.
Highly Recommended:
Our Dirty Little Book of Dieting for WOMEN. 50 of our Favorite Strategies for Boosting Energy and Whittling Your Waistline When You've Got Minimal Time.
Here's just a small sample of what you'll learn:
Crush late- night cravings with our simple Omega Techniques
Strategically switch foods in and out during the day to lose fat at a comfortable pace
Master the 3 Disciplines of a Flat Stomach
Breakthrough the morning "blah's" and energize immediately- even without coffee
Use 3 of the most powerful drugs are already in your body. We tell you what they are and how to manipulate them to your advantage in burning off body fat
Use 2 simple tricks to tighten and tone your stomach when you've only got a week to get ready!
Master the art of "eying" food and choosing what's right for you
Breathe properly to lose fat and how not breathing properly can actually put a dead- stop to your fat loss efforts
Release an often over- looked fat burning chemical already produced in your body and how to increase it- QUICKLY
See more of what you'll learn in our Dirty Little Book of Dieting Secrets here.