Whenever you start a new exercise program or diet you are hopeful and dedicated.
Then two weeks of exercising go by and you may not see results. Then a month goes by and you begin to go back to your old ways. Sound familiar?
This time start your new goals by setting yourself up for success. Set the stage with good intention, a good environment and the reasonability of your goal.
There are ways to truly give yourself  a real chance to lose weight and eat better.
Give these Diet Success Tips a Try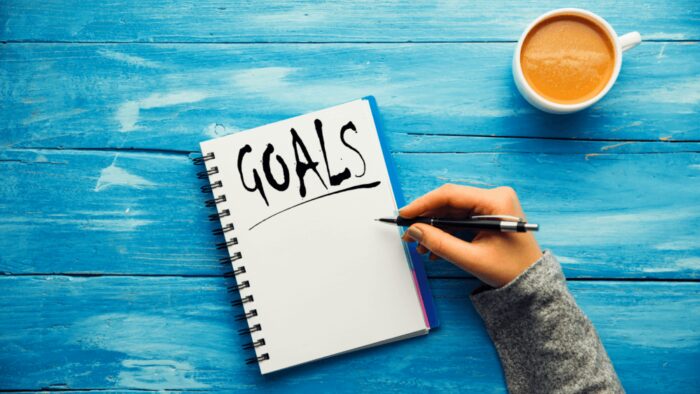 Follow a plan.
Success without a plan is called luck. Luck is not what you want to base your goals on, so do yourself a favor and plan ahead.
Make a list before you do your weekly grocery shopping, plan your meals for every day and even your snacks. Sunday night separate your snack servings so you can have them with you at all times.
Make larger quantities a food ahead of time, so it will be easy to reheat after all long day. Have fun cooking easy meals, you will be surprised how quickly you can put meals together.
Find an eating plan that works with your tastes.
Be reasonable about this, there is no such thing as an ice cream diet. Start slowly; begin to replace some of your foods with better alternatives like trading in regular pasta with a whole grain.
Add some superfoods that are nutrient rich to your diet plan and eat your favorites occasionally, and in moderation. Starting slow will give you a better chance to ease yourself into this new lifestyle.

Develop a new relationship with food.
Food at its most primitive use is for sustenance and later we learned to make it pretty and tasty. This tastiness makes us feel good, comforts us and leads us to eat more than we should.
Start to look at food as fuel rather than for emotional needs.
When you go to the grocery store and see the fresh food and fat burning veggies, the whole grains and lean meats know that these foods will make you healthier, thinner, younger, and more beautiful.
The processed, sugary stuff will literally have the opposite effect.
Get support network.
Studies show that having a partner in crime will help you stay on track. If you don't have a willing associate, get your husband or boyfriend and even your children on board.
I am sure that their diets will benefit from eating healthier. Start with at least one meal a day that is healthy.
Don't stock up on cookies and chips for them and keep the serving sizes limited so it will be less tempting for you. If the snacks are in the house, keep them out of sight. You won't eat what you don't see.
And finally,
Be realistic with your goals and be patient.
Work with your body type and make it the best it could be. Do not compare yourself to super airbrushed images that you see in magazines, most are not that cute anyway.
Remember you can be fit, healthier and more beautiful than you already are right now. Good nutrition and an active fitness plan can make you a better version of yourself and that should be our goal.