How many pounds is safe to lose in a week? There is no definitive answer to this question.
The recommendations vary between one to three pounds per week, with most weight loss programs setting an average of 0.5-2 lbs (0.23-0.91 kg) per week as a goal for safe and effective weight loss.
This seems like a small number but it's very healthy for the average healthy person who has some weight to lose, especially if that amount of weight has been put on slowly over time or there are other health conditions involved.
This rate yields good results in terms of fat loss without experiencing too many negative effects from being in a caloric deficit for extended periods, such as fatigue or malnutrition out of lack of important nutrients.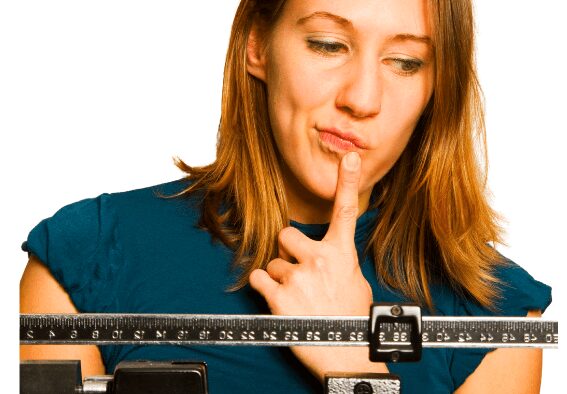 Weight Loss Vs. Fat Loss
One thing to note here. There's a difference between weight loss and fat loss. Weight loss is a combination of water weight and body fat loss. When we talk about fat loss- it's exactly that; losing body fat.
How Many Pounds Is Safe To Lose In A Week?
The American College of Sports Medicine, and the US Department of Health all recommend no more than one to two pounds per week.
This rate has been proven effective in numerous studies over time for weight loss without compromising health or athletic performance. Additionally, it is a healthy amount that can be maintained long-term.
On the other hand, different theories would indicate that faster rates of weight loss could yield better results. Some people prefer this approach because they feel like it's better to get things over with quickly before giving up their efforts, while others may find this approach more motivating.
How Much Is Too Much Weight Loss In A Week?
We recommend losing no more than 3 pounds of body fat per week. This does not include water weight loss. Losing too much weight in a week can have negative effects on your health, both mentally and physically.
Some of the possible physical effects include fatigue, dehydration, nutrient deficiencies from a lack of food, gallstones from a rapid loss of weight causing the liver to secrete bile, electrolyte imbalances after excessive urination caused by the body trying to get rid of excess water weight and other serious conditions such as cardiac arrhythmias and kidney failure, just to name a few.
The mental effects of losing too much weight in a week include depression and other emotional disturbances due to the rapid loss of body weight, especially if it is intended to be temporary. This may lead to an unhealthy reliance on quick and unsustainable means to lose
For an otherwise healthy person, losing two to three pounds per week represents a healthy and sustainable approach to losing weight.
When talking about losing pounds- we're talking about actual body fat, not water weight!