In your quest to look young and lively with a deep dark tan, you are slowly degrading your skin and accelerating your aging process.
Prolonged exposure to the sun is aging you.
Tanning salons are aging you. Sun damage is the cause for 90% of aging the skin, not to mention putting you at risk for skin cancer. SKIN CANCER.
Sun Damage
Moderate amounts of sun are are great– and healthy, in that it helps your body produce Vitamin D.
This linchpin vitamin helps keep your bones strong, teeth healthy and fights depression- among a plethora of other benefits. With that in mind, you'll want to get some sun exposure to reap those benefits.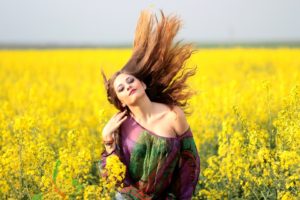 Fight Damage from the Sun- Dietary Tips
Here are some dietary tips to keep fight off collateral damage from the sun:
1. coffee– Studies show that for people who routinely drink caffeinated coffee there is a five percent drop in developing skin cancer. The coffee's antioxidants protect the skin. Do not overdo the caffeine; keep it to two cups earlier in the day. Enjoy that venti skim latte with extra foam.
2. GREEN TEA– With all the benefits green tea provides, we can now add another reason to drink up. Studies have shown that green tea can reverse the effects of sun damage and fight skin cancer. With its powerful antioxidant properties and polyphenol activity, it provides anti-inflammatory properties. Have two cups a day; steep for five minutes. In the summer months, make a pitcher of iced green tea with lemon and mint.
3. CARATENOIDS– These include vegetables and fruits that include lypocene, beta carotene and lutein. Elevated levels of carotonoids in the blood have shown extra skin protection from damaging UVA rays of the sun. Carrots, leafy greens and tomatoes have proven photoprotective effects on skin. Eat them throughout the day, to keep levels high in your system. I do not advise the supplement versions because excess can lead to toxicity.
4. VITAMIN C– The King Kong of vitamins now can kill the harmful effects of sun on your skin. In turn the sun does deplete our vitamin levels, so we must consistently take in vitamin C in our diet. Alcohol, stress and pollution can zap the vitamin C from your system, so keep these forces at bay. If you go to the beach bring a vitamin C drink with you that you can drink throughout the day.
5. OMEGA–3'S– Found in fish oil (EPA) and (DHA) exert significant anti- inflammatory effects throughout the body. Studies show that people with high intakes of fish and nuts in their diet, show some resistance to sunburn. Add a handful of nuts to all your dishes and try to eat salmon at least twice a week.
You can pick up all these items on Amazon Fresh, which is often times cheaper than anywhere else- delivered right to your door.
Sunblock
THESE TIPS DO NOT SUBSTITUTE FOR SUN ABSTINENCE OR SUNBLOCK. The best solution to prevent wrinkling and skin cancer is simply staying out of the sun for long periods of time. Gone are the days of the orange QT tan disasters of our teen years.
Now there are great, really natural looking self tanners and bronzers on the market. I love Neutrogena tanning foam or JERGENS gradual tan moisturizer. Add color with bronzer gels, like STILA products or powder bronzer from PAULA DORF or LOREAL.
Plus don't forget that pale skin is beautiful too and has the capacity to look like much younger skin. Have fun and be beautiful!